NEWS
What Republican Candidates Have Said About UAW Strike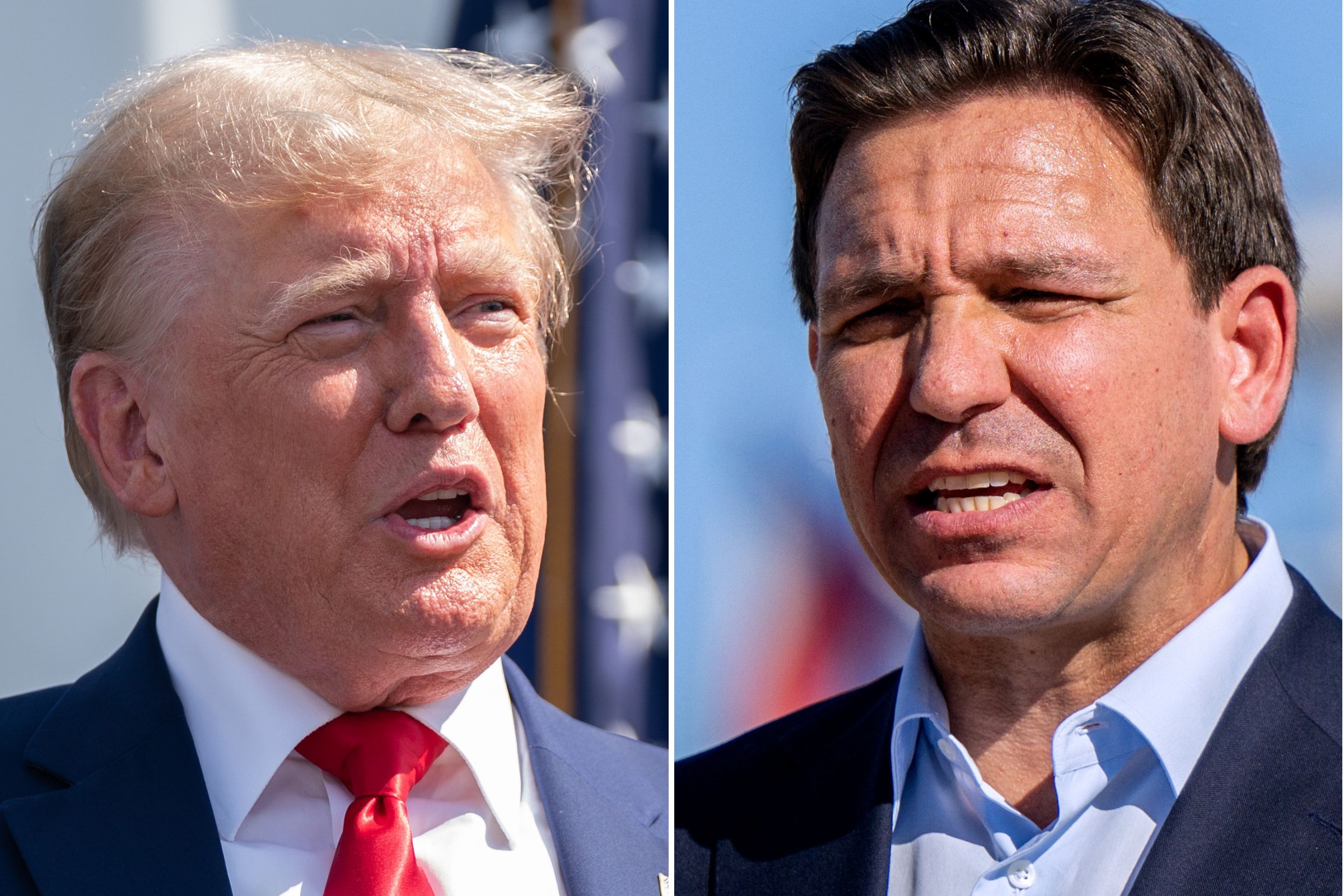 On Wednesday, Republican presidential hopefuls are due to go head-to-head at the Ronald Reagan Presidential Library in Simi Valley, California in the second GOP primary debate.
The event will be moderated by Stuart Varney and Dana Perino from Fox News, along with Ilia Calderón from Univision. Seven candidates have confirmed they have qualified and will attend, according to their campaign teams, but notably Republican frontrunner and former president Donald Trump is not among them.
Instead, Trump is scheduled to give a speech to automobile workers in Detroit as the United Auto Workers (UAW) strike intensifies with another 5,600 workers joining the action on Friday. President Joe Biden has announced he will join UAW members on the picket line in Michigan on Tuesday to "stand in solidarity with the men and women of UAW as they fight for a fair share of the value they helped create."
Newsweek has summarized the publicly expressed comments from the seven Republicans who are due to take part in Wednesday's debate, along with Trump.
Doug Burgum
North Dakota Governor Doug Burgum was asked about the UAW strike on September 18 in New Hampshire, to which he replied by criticizing electric car subsidies introduced by the Biden administration and suggesting they undermine the free market.
"This is not just about wages. This is about a battle about the future of American transportation. And the union workers are going 'Wow, if we're going to switch to all EVs, we're going to have less jobs…we're going to be dependent on China for our transportation needs…they understand what's happening,'" Burgum said.
"And the federal government to play a role in an industry debate where they're basically saying we're going to subsidize this kind of vehicle, a vehicle with an EV engine, we're gonna subsidize it, and if it's got an internal combustion machine, we're not subsidizing it, to be that specific. America should be outraged because it's like, what are we just going to get rid of free markets, what we built this country on?"
Chris Christie
Speaking to CNBC on September 5, former New Jersey Governor Chris Christie argued Biden had become too involved in the dispute and compared this to the ongoing feud between Florida Governor Ron DeSantis and Disney.
He said: "The Biden administration is deciding corporate policy. It's the same thing the DeSantis administration in Florida is doing regarding Disney and other corporations.
"What a president would need to do is to make sure he's understanding both sides of that argument and putting the type of political pressure on them to come to a resolution. We should not…be going and dictating either wages or prices."
Ron DeSantis
Unlike some of his rivals, DeSantis, who polling indicates is Trump's closest challenger for the Republican nomination, has largely avoided commenting on the UAW strike. However, while speaking to Iowa TV network KCCI he said the Biden administration's support for electric cars is "an example of government trying to force something on the private sector that's not going to be good for the companies, and it is going to end up with fewer jobs in the industry."
Nikki Haley
In an interview with Fox News on September 16, former South Carolina Governor Nikki Haley suggested the Biden administration had encouraged union militancy and urged the government to stay out of the UAW dispute.
"It tells you when you have the most pro-union president, and he touts that he is emboldening the unions, this is what you get," Haley said. "And I'll tell you who pays for it is the taxpayers…The union is asking for a 40 percent raise, [and] the companies have come back with a 20 percent raise, I think any of the taxpayers would love to have a 20 percent raise and think that's great.
"But the problem is we're all going to suffer from this…I don't think government should get involved in this. These are private-sector matters. But I do think the tone of how a president talks about unions and how a president emboldens them does play a role in this, and we're seeing what Biden has done."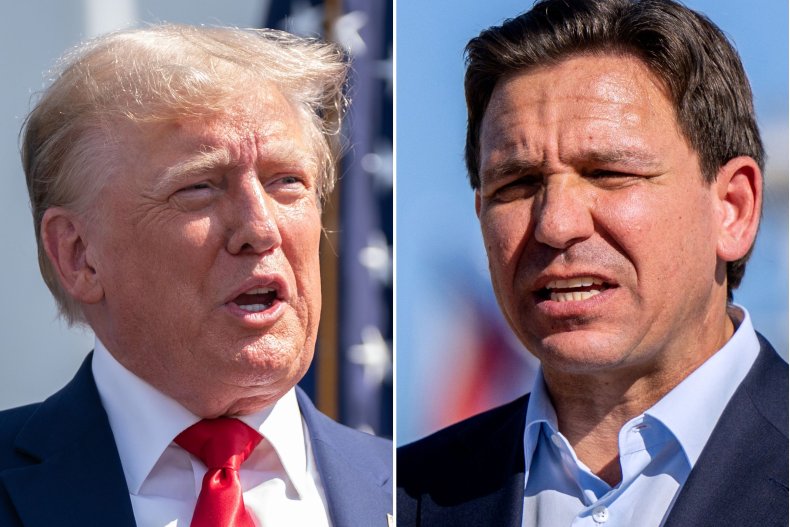 Mike Pence
Speaking to CNN's Jake Tapper on Sunday, former Vice President Mike Pence also blamed Biden, adding the government's electric vehicles push is "understandably causing great anxiety among UAW members."
Pence added: "I side with American workers. I side with all American families. I side with the people of this country, Jake, that are living under the failed policies of the Biden administration."
Vivek Ramaswamy
Addressing a reporter on September 15, businessman Vivek Ramaswamy also blamed the Biden administration. Referring to UAW members, he said: "The people they should be really protesting against is the current administration that has given us the economic policies of inflation without wage growth to go along with it…So I understand the frustration, but I think union bosses may be directing that are in the wrong direction when it belongs at the feet of our current government."
Tim Scott
South Carolina Senator Tim Scott was critical of striking UAW members during a campaign event on September 18, when he said: "They want more money, working fewer hours. They want more benefits, working fewer days. In America, that doesn't make sense."
Referring to the 1981 federal air traffic controllers strike he added: "I think Ronald Reagan gave us a great example when federal employees decided they were going to strike. He said, 'You strike, you're fired.' Simple concept to me. To the extent that we can use that once again, absolutely."
Donald Trump
Writing on his Truth Social website, Trump hit out at electric vehicles and claimed UAW members would be "toast" if their leaders don't endorse him.
"Crooked Joe Biden had no intention of going to visit the United Autoworkers, until I announced that I would be heading to Michigan to be with them, & help then out. Actually, Crooked Joe sold them down the river with his ridiculous all Electric Car Hoax. This wasn't Biden's idea, he can't put two sentences together. It was the idea of the Radical Left Fascists, Marxists, & Communists who control him and who, in so doing, are DESTROYING OUR COUNTRY!"
"If the UAW 'leadership' doesn't ENDORSE me, and if I don't win the Election, the Autoworkers are 'toast,' with our great truckers to follow. Crooked Joe Biden is the most Corrupt and Incompetent President in the history of the USA. If he is able to gather the energy to show up, tell him to go to the Southern Border instead, & to leave the Car Industry alone!"