White House press secretary Jen Psaki on July 22 said that the Chinese Communist Party's (CCP) recent move to reject a second investigation into the origins of COVID-19 is "dangerous" and called on the regime to allow investigators inside the country without any interference.
The World Health Organization (WHO) days ago presented a plan to audit laboratories and wet markets in Wuhan, where the CCP virus is believed to have originated in late 2019. That would include, according to WHO chief Tedros Adhanom Ghebreyesus, obtaining raw data about the beginning of the pandemic from China that the regime hasn't yet shared with outside officials.
But the vice minister of China's National Health Commission chief, Zeng Yixin, on Thursday rejected WHO's proposal and claimed it "did not respect common sense and violated science," adding further that Beijing "cannot accept this kind of plan for origin-tracing."
When asked about regime officials' comments during a briefing, Psaki said the United States supports the WHO's proposal for the second phase of its investigations into the origin of the virus. A second probe, she added, has to be transparent and free from any interference.
"We have certainly seen the [CCP's] comments, again, rejecting phase two of the WHO study. We are deeply disappointed," Psaki remarked. "Their position is irresponsible, and frankly, dangerous," Psaki said during a press conference. "It's not a time to be stonewalling," she added.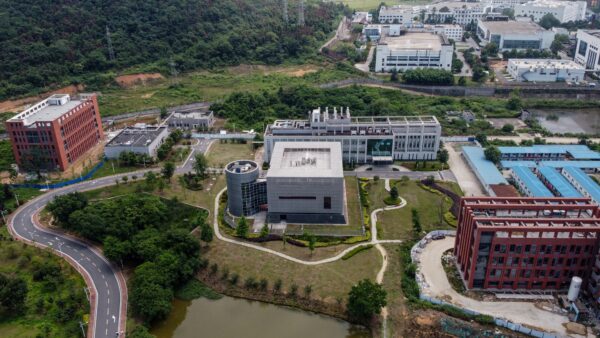 Chinese regime officials have long insisted that the CCP virus was transmitted from a yet-to-be-identified animal to people at a Wuhan wet market and have categorically rejected the theory that the pathogen escaped from a top-level Wuhan virology lab located just miles away from the market.
Critics have said that an earlier WHO-backed investigation in January 2021 was marred by a lack of transparency on the part of Chinese officials. More than a dozen countries, including the United States, Australia, and the U.Ok., later raised concerns about the credibility of the WHO investigation and cited a lack of access to "complete, original data and samples" in China.
Meanwhile, some scientists questioned the study's credibility and accused the CCP of interfering with researchers' work. Ultimately, the WHO report zeroed in on the animal-to-human transmission theory at wet markets and mostly downplayed the Wuhan lab hypothesis.
The Wuhan lab theory also became a controversial topic during the 2020 U.S. elections. A number of posts by news outlets, including The Epoch Times, were flagged by Facebook that included details about the lab leak, triggering concerns that China may have a hand in censoring information in other countries regarding the origins of the CCP virus.
But in May, the lab leak claim gained traction after President Joe Biden announced that a significant number of U.S. Intelligence Community officials believe the virus leaked from the Wuhan lab and asked them to deliver him a report within 90 days.
Learn More: latest news on stimulus,u visa latest news,o panneerselvam latest news,g dragon latest news,latest news about stimulus check,j cole latest news,p chidambaram latest news,hepatitis b latest news,sarah g latest news,l&t latest news,p square latest news,