It is the saga that has rocked French football, barely weeks after narrowly falling short of a third World Cup triumph, and has left French Football Federation president Noel Le Graet stepping aside from his job.
Zinedine Zidane was one of the favourites to take charge of France if Didier Deschamps had stepped down, but Deschamps' contract was extended after he led the team to a second consecutive World Cup final, where they lost to Argentina in Qatar last month.
French Football Federation executive committee members called for an extraordinary meeting on Wednesday which has ended with Le Graet "taking a step back" from his duties.
How did it come to this? Sky Sports News chief reporter Kaveh Solhekol explains the fiasco that has engulfed Les Bleus since the turn of the year…
French Football Federation statement
Noel Le Graet, in agreement with the executive committee of the FFF meeting today in Paris, has chosen to withdraw from his duties as president of the Federation until the final communication of the audit carried out by the Ministry of Sports, and awaiting its analysis by the Comex (executive committee) of the FFF.
The Comex of the FFF has also decided to lay off Florence Hardouin, general manager of the FFF, as a precautionary measure. As of today, Philippe Diallo, deputy vice-president of the FFF, will act as interim manager of these two functions.
Why has Le Graet stepped down from his job?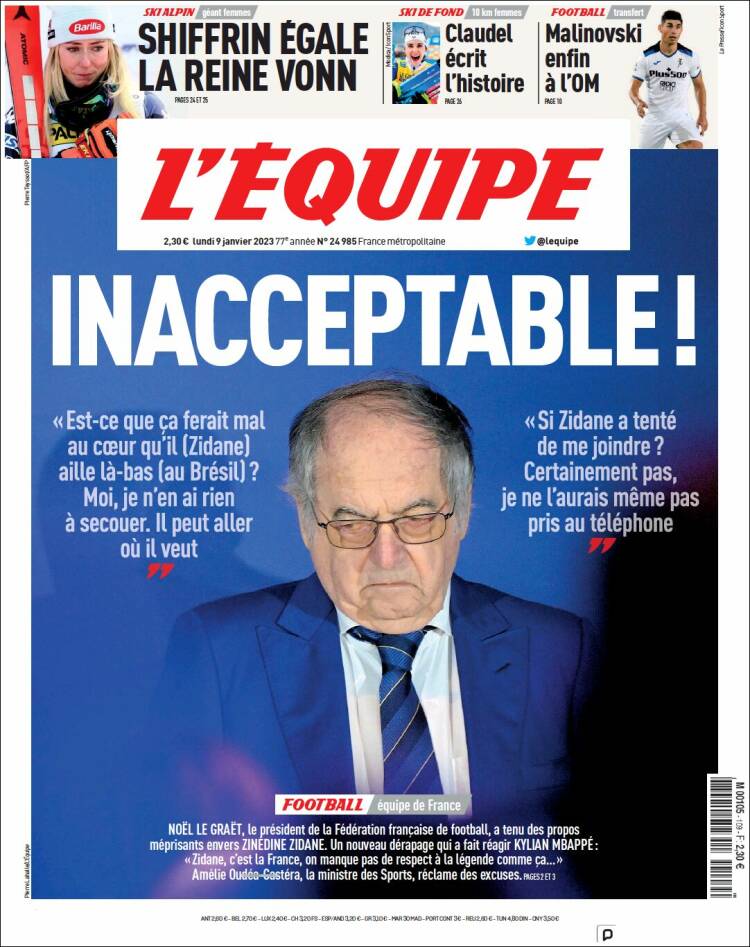 This all started at the weekend when it was announced that Didier Deschamps had signed a contract extension with France which would keep him on as the manager until after the next Euros.
There had been a lot of talk in France that maybe it was time for Deschamps to step aside and a lot of people wanted Zidane to take over.
Noel Le Graet, the president of the FFF, gave a radio interview at the weekend in which he tried to explain why he had extended Deschamps' contract and why he had ignored calls for Zidane to get the job.
When asked whether Zidane, a World Cup winner with France in 1998 and a national icon, would now manage Brazil instead, Le Graet had told RMC: "I don't give a damn, he can go wherever he wants."
On Sunday, Le Graet had said Zidane had plenty of support but stood no chance of replacing Deschamps.
"Who can make serious reproaches to Deschamps?" he said.
"Nobody. He [Zidane] does what he wants; it's none of my business. I've never met him, we've never considered parting with Didier. He can go where he wants, to a club … If Zidane tried to contact me? Certainly not, I wouldn't even pick up the phone."
How were Le Graet's initial comments received?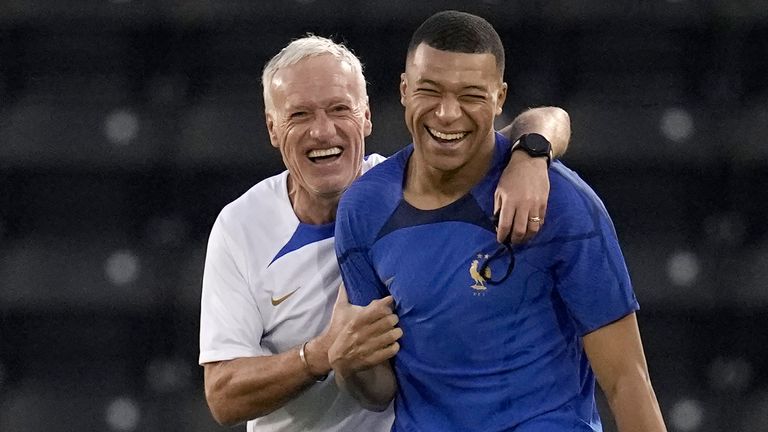 Very badly. Zidane is considered footballing royalty across the world having become the first coach to win the Champions League three times in a row when he was in charge of Real Madrid.
The 50-year-old, who also won the 2000 European Championship with France in a glittering playing career, is without a job after he left his role with the Spanish club in 2021.
The star of the current France team Kylian Mbappe waded into the debate by taking to social media.
The Paris Saint-Germain forward was one of the first to voice his disapproval after Le Graet's comments were aired.
"Zidane is France, we don't disrespect the legend like that," Mbappe said on Twitter.
How have Real Madrid responded?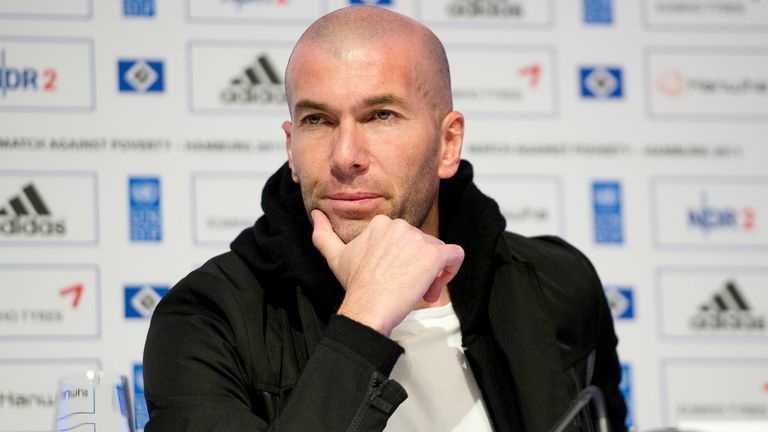 A club statement read: "Real Madrid CF regrets the unfortunate statements made by the president of the French Football Federation, Noel Le Graet, about Zinedine Zidane, one of the greatest legends of world sport."
Stating that Le Graet's words demonstrate a lack of respect towards Zidane and what he means to the game, Real stated they want the FFF president to rectify his statements.
"Zinedine Zidane, world champion and European champion defending his country's jersey, among many other titles, represents the values ​​of sport and has demonstrated this throughout his professional career as a player and as a coach."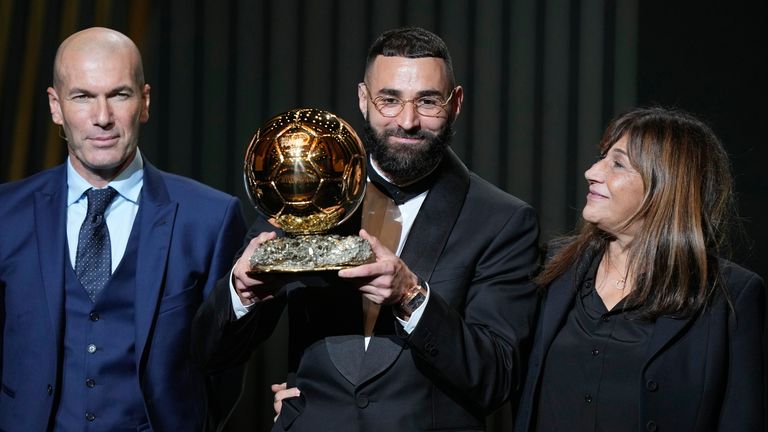 Furthermore, Madrid also criticised Le Graet for previous comments on current Real Madrid captain Karim Benzema. In 2018 he suggested the striker's time in the international set-up was over, saying he had been "in declining form for some time".
The reigning Champions League holders said: "The statements by the president of the French Football Federation [regarding Zidane] are inappropriate for someone who holds that representation and disqualify themselves, like the ones he also makes about our captain Karim Benzema, current Ballon d'Or, champion of the Nations League with France in 2021 and winner of five Champions League, among many other titles."
Who else has responded to Le Graet's comments?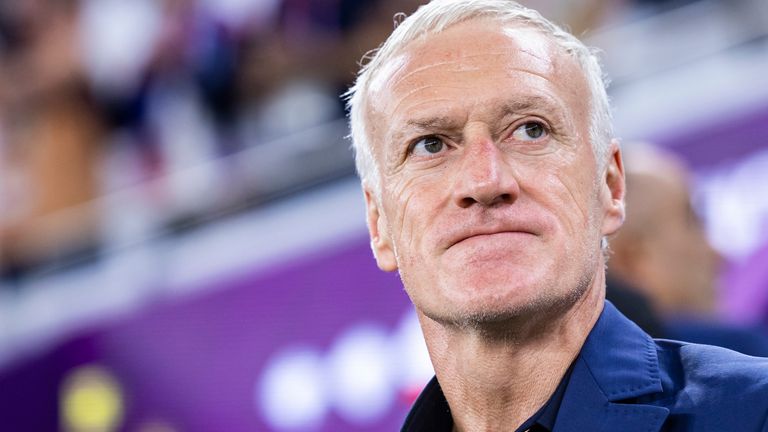 France's minister for sports, Amelie Oudea-Castera, was one of many politicians who reacted to Le Graet's comments.
"Yet more out-of-touch comments and on top of that a shameful lack of respect, which hurts us all, towards a legend of football and sport," she wrote on Twitter, also calling for an apology.
PSG manager Christopher Galtier was asked about the situation involving Le Graet and his comments on Tuesday.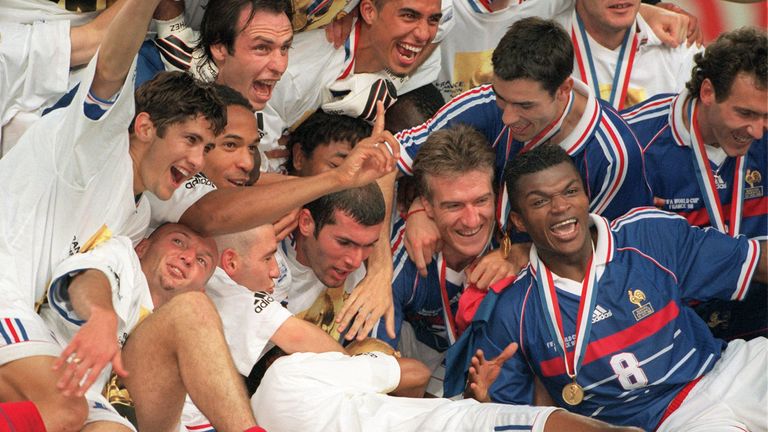 "Zinedine Zidane deserves respect, and I am convinced that he has the respect of everyone," the PSG boss said.
"He was an extraordinary player for the French team. He is a great coach with three league titles. Obviously the words that were said created a strong reaction.
"I'm not going to comment on the words, I simply say that Zinedine Zidane deserves great respect and he has the respect of everyone.
"I am not in the habit of shooting at an ambulance [the messenger], so I will not comment further."
What has been Le Graet's response to the backlash?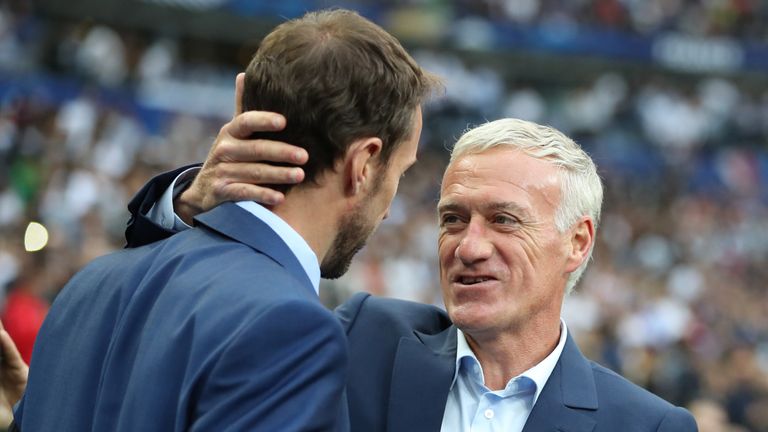 Le Graet apologised for his comments following the considerable public backlash.
"I would like to present my personal apologies for these remarks which absolutely do not reflect my thoughts, nor my consideration for the player he was and the coach he has become," Le Graet said in a statement reported by L'Equipe.
"I admit that I made awkward remarks which created a misunderstanding. Zidane knows the immense esteem I have for him, like all French people."
Is this the sole reason he is stepping down?
There are other factors as well that are being reported in France. For instance, Le Graet has been accused of sexual harassment by a female football agent.
He has denied those claims, but he is quite a controversial figure. For some time, he has been the most powerful man in French football. At Euro 2016, he was in charge of running and organising that tournament.
A lot of people in France think he is a part of the past and they want to turn a new page as far as French football is concerned. I think he picked the wrong person to criticise. If you are a French football supporter, you know what Zidane has achieved as a player and a manager. It was a step too far.
To be fair to Le Graet, he has come out and apologised. He has said he has been misunderstood, the journalist trapped him. But those comments were on tape and the French public have drawn up their opinion on him.
Who could replace Le Graet?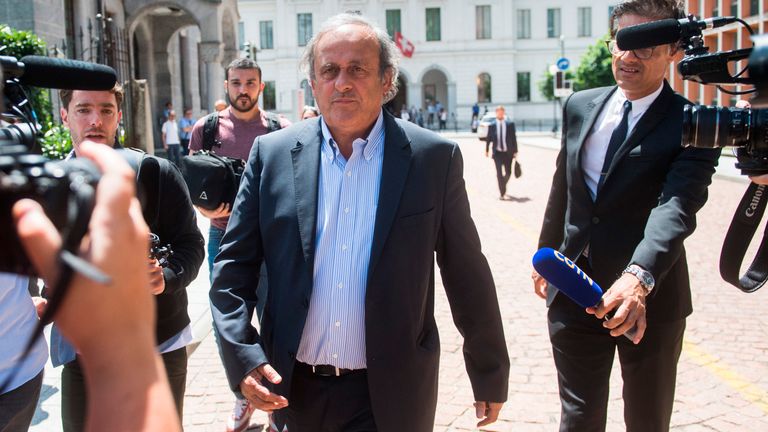 Le Graet's dismissal of Zidane as a potential successor to Deschamps comes two years after he had backed the former midfielder to take up the reins if available.
Le Graet agreed to step aside at the meeting with the federation's executive committee, pending the findings of an ongoing investigation by the Ministry of Sports.
The committee also removed general manager Florence Hardouin, with deputy vice-president Philippe Diallo taking over both positions on an acting basis. Deschamps, meanwhile, had his contract ratified.
One of the even more controversial candidates for the top job if Le Graet leaves could be Michel Platini.
French president Emmanuel Macron has also intervened in the growing controversy, reportedly sounding out Platini for the role of FFF chief.
A Swiss court cleared Platini of corruption and fraud charges in July last year.
According to reports in France, Platini would consider taking the position if offered it, although those around him aren't convinced it would be a sensible move.
Learn More: sports clips near me,isportsman,sports card shops near me,sportsrecruits,sports management,sports cuts,sports research,sports business journal,sports tape,sports radio 610,sports research collagen peptides,sports physical therapy,sports in spanish,sports zone,sports emporium,sports ltd,sports jobs near me,sports wallpapers,sports journalism,sports headbands,isportsman eglin,sports den,sports video group,sports doctor near me,m sports package,sports village,sports kilt,sports kids,sports x radio,a sportsman's sketches,sports 56,sports 790,sports 1 marketing,sports 610,x sports radio,sports yard signs,sports 2000,sports 11,sports vet,sports zone topeka,sports zone aurora